What is the quickest and most efficient way to sell your BTC in NZ.
Cryptopia stopped its NZDT service..
Easycrypto is great to buy coins but don't allow to sell them.
Bitprime is a good broker but don't buy Crypto from customers.
LocalBitcoin has a 1% platform fee and the buy offers are always below spot.
What if I told you that we are partnering with a New Zealand broker to provide, quick, cheap and honest cash settlements. Sound to good to be true ?
We can help you to sell your crypto at true spot price - 0.5% fees - It is quick, automatic and kiwi made !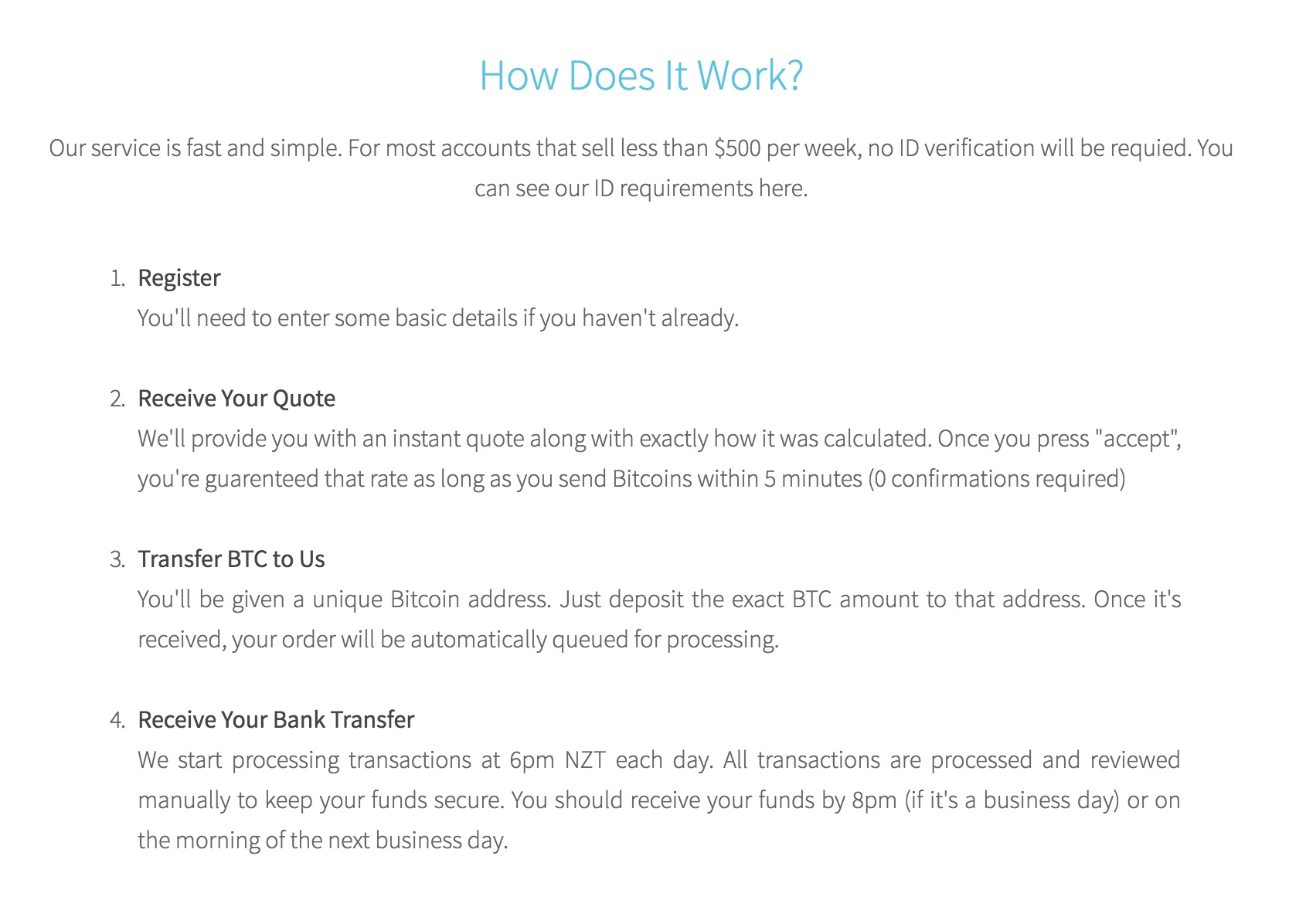 Click here to access the selling page.
(You will be redirected to our partner).
We told you it was easy !!